OpenEDG Python Institute Certifications
The Python Institute is committed to the development of an objective framework for skills assessment and competency validation and building an independent global standard in Python programming certification, which will allow programming specialists, software developers, and IT professionals from all over the world to assess and document their programming skills objectively, and to gain recognition for their expertise.
Open Education and Development Group (OpenEDG) together with Cisco Networking Academy – the leading global education program, and Pearson VUE – the leader in computer-based testing, have established collaboration for the delivery of learning and certification programs created for the Python programming language.
On the foundations of this cooperation, the OpenEDG Python Institute, Cisco Networking Academy, and Pearson VUE provide the leading Python programming curriculums and high-stakes, globally available, and industry-recognized Python programming testing and certification programs.
The Python Institute is committed to providing the IT community as well as the education and industry sectors with test and certification programs of the highest quality. We are proud to offer professional certifications designed to provide industry recognition of knowledge, skills and proficiency in Python programming.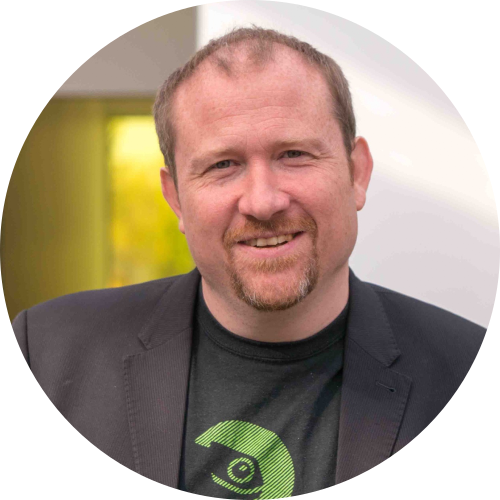 Andrew Smith
Senior Lecturer, The Open University, UK
At the OU, we have seen how the employability of OpenEDG's Python certification has underpinned the popularity of our linked Microcredential, it is the value that PCAP and PCEP offer that makes the difference.
Exam and Certification Development Standards
The OpenEDG Python Institute certification program was designed following a rigorous process of industry and market research to accurately determine the demand for specialized professionals in the given sectors: through Job Task Analyses (JTAs), Training Needs Analyses (TNAs), and Skills Gap Analyses (SGAs) aiming to identify the work requirements and skills sought by employers looking to hire Python programmers; and an intensive examination of the education system that lays out the foundation for the training and development of IT specialists, web developers, managers, and aspiring programmers.
Open Education and Development Group (OpenEDG), in its certification development process, adopts a meticulous, consultation-driven, and competency-oriented approach to test design, utilizing qualitative development frameworks, subject-centered design patterns, and psychometric modelling conducted in alignment with the prescriptive guidance for educational and psychological assessment practices put forth in the Standards for Educational and Psychological Testing (AERA, APA, NCME), European Test User Standards (EFPA, EAWOP), and the European Test Review Model (EFPA, EAWOP).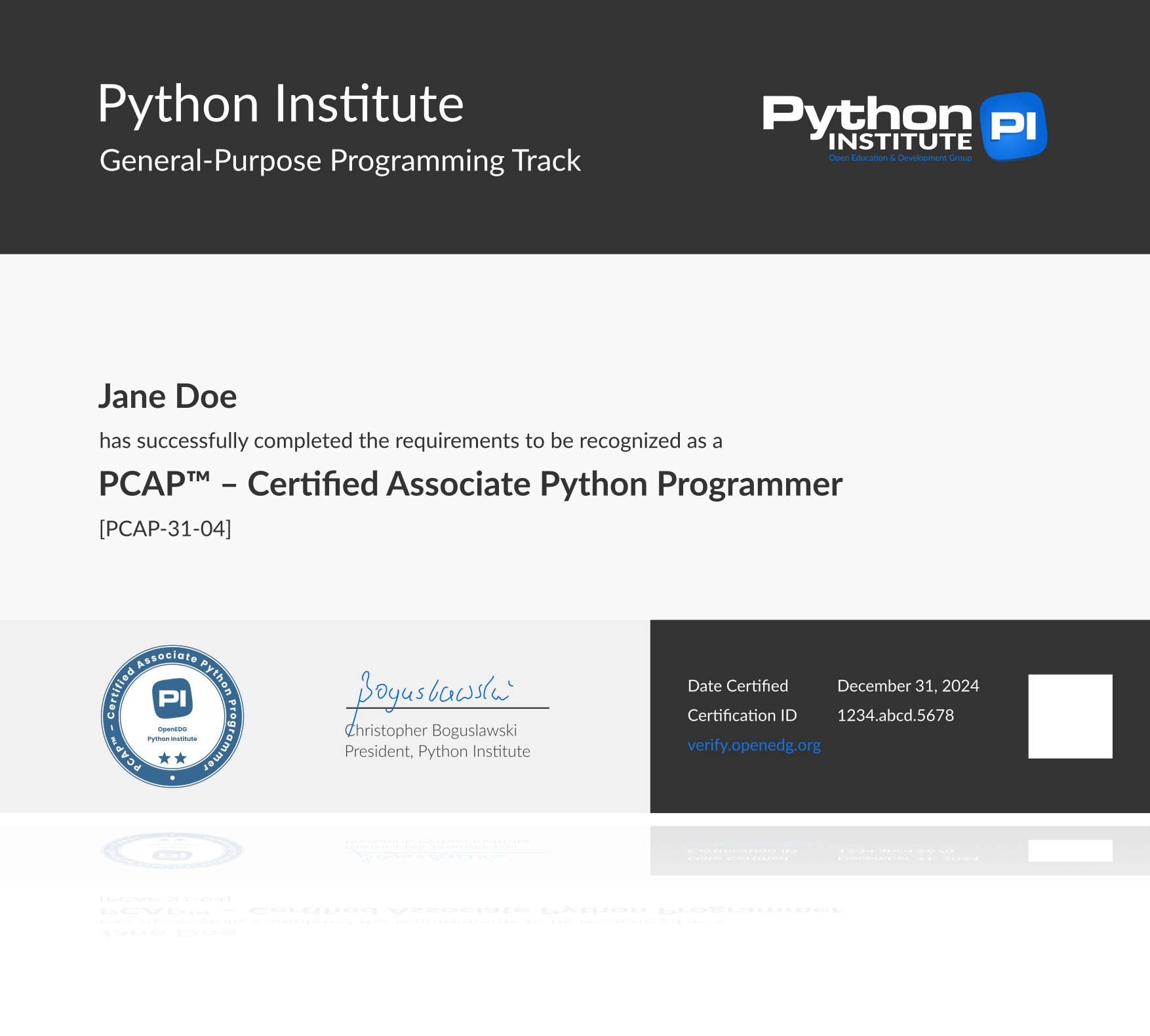 The OpenEDG Python Institute works closely with Subject Matter Experts from the education sector (school districts, colleges, universities), government sector (CTE Resource Centers, Departments of Education), and business sector (industry representatives, IT professionals, programmers, hiring managers) to bridge the gaps between them, understand their needs, and address the most important workforce challenges of the 21st century.
The exam and certification development process is recognized and endorsed by Cisco, an OpenEDG strategic partner, and accredited by Pearson VUE, the global leader in computer-based testing, and the biggest provider of IT certification exams worldwide.
Learn more about our certification development standards:
Python Institute Certification Roadmap
The OpenEDG Python Institute certification programs are independent and vendor-neutral, and are delivered in cooperation with schools, school districts, colleges, and universities, as well as training companies and IT industry leaders, and are available through the OpenEDG Testing Service (TestNow™), OnVUE Online Proctoring, and a network of 5,000 accredited Pearson VUE testing centers.
The OpenEDG Python Institute has defined an independent global certification path for the Python programming language. The path consists of three certification tracks:
General-Purpose Programming (PCEP™, PCAP™, PCPP1™, and PCPP2™ exams)
Testing (PCAT™ exam)
Data Analytics (PCAD™ exam)
Candidates can take certification exams at three competency levels: entry, associate, and professional.